PLC Core Module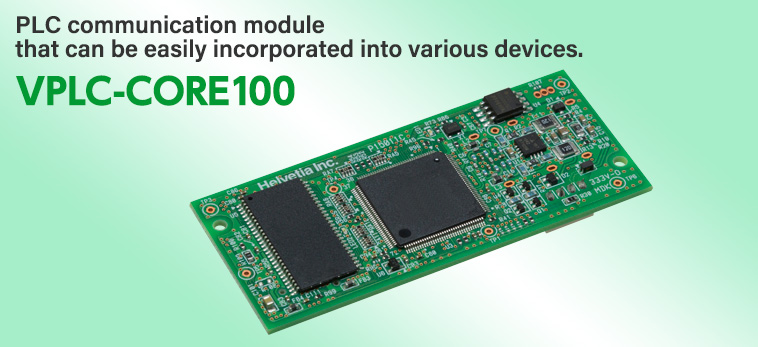 Feature
• Equipped with 3rd generation PLC technology, high-speed communication of up to 240 Mbps is possible.
• Easy incorporation into equipment by modularization.
• Expand the range of communication area by installing multi-hop function.

---
PLC communication module specifications
Items
Specification
Frequency band
2MHz -28MHz
Transmission method
Wavelet OFDM
Communication speed
240Mbps max. (PHY rate)
Effective communication speed
Changes depending on communication status
Approx. 95Mbps (VPLC-CORE100/C)
Approx. 35Mbps (VPLC-CORE100/M)
Number of connection to
one master
128 (VPLC-CORE100/C)
1024 (VPLC-CORE100/M)
Access method
CSMA/CA
Error correction method
LDPC-CC
Security
AES128
Multi-hop routing protocol
CMSR
Interface
IEEE802.3, IEEE802.3u (10Base-T/100Base-TX)
Mode switching
Support (terminal input)
Power-supply voltage
10.5V, 3.3V, 1.2V
Size
70 x 30mm
Specifications & appearance may change without notice for improvement.
---
Line up
VPLC-CORE100/C
VPLC-CORE100/C is a communication module with the function to superimpose signals on the coaxial cable and existing communication line. The system building is possible without new setting up communication wiring construction in case of replacing an IP security camera from an analogue security camera by this product.
VPLC-CORE100/M
VPLC-CORE100/M is a communication module that has a various signal LC-CORE100/C.
With this product, building a system without setting up new communication wiring construction is possible for controlling of lighting, air condition, measuring of power consumption and various sensors.
Up to 10 steps of hopping are possible, expanding the coverage of network area in a building.
It contributes to the creation of new service in the field of IoT by enabling various EMS and equipment monitoring of controlling BA and FA.
---
Contract development
We provide contract development that is base-bord and interface bord of "PLC core module according to the customer requirement.
Helvetia has integrated service provision of specification design, circuit design, artwork design, manufacturing and inspection.
In addition, we also provide maintenance and inspection services and support after delivery.
We provide reliable total service by an integrated provision with highly skilled technology.
We can also provide the starter kit equipped with multi I/F・multi-protocol that can be customized. Please feel free to contact us.
---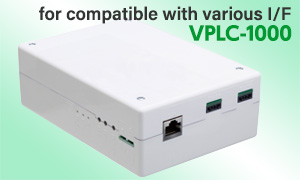 Starter kit
Multi I/F・multi-protocol that can be customized are equipped, that can make realize to IP conversion of various control devices for facility.